Parliament to investigate GBV claims after EFF MPs were removed from Chamber
Written by admin on June 13, 2022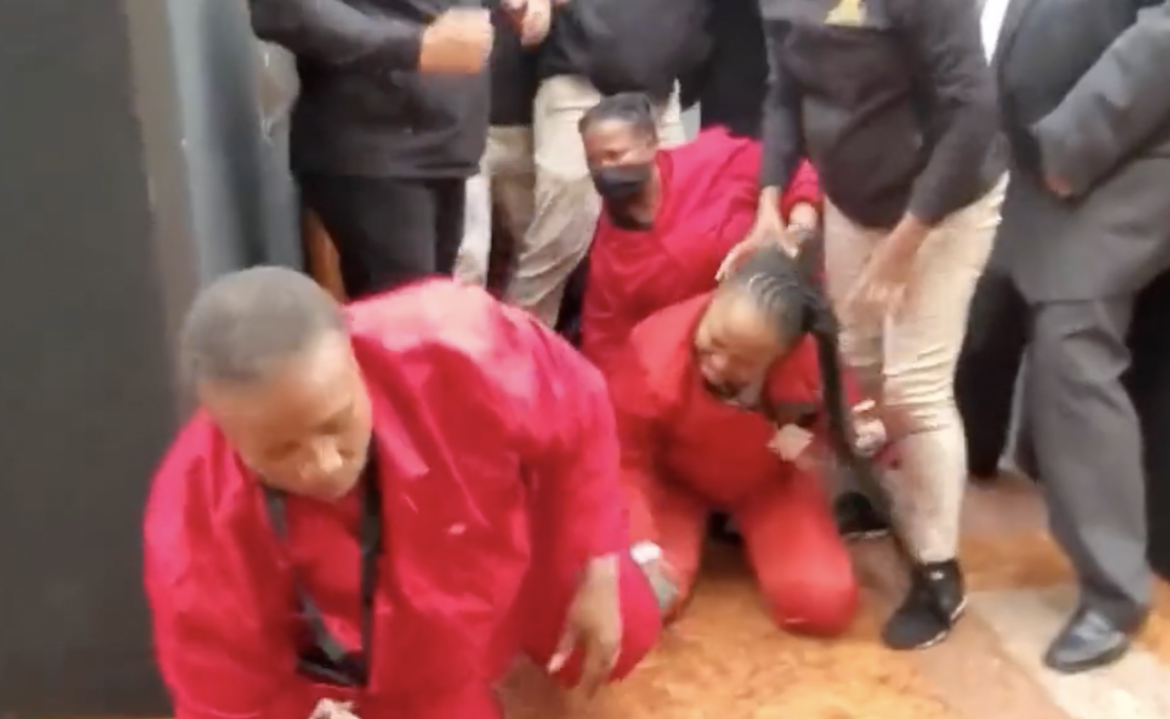 Following the removal of EFF MPs and employees from the House last week, Parliament is poised to investigate charges of gender-based violence.
After Babalwa Mathulelwa, Noluvuyo Tafeni, and Naledi Chirwa were ejected from the Chamber for "disruptive behaviour" during the Presidency's budget vote, Parliament spokeswoman Moloto Mothapo stated the party's chief whip, Floyd Shivambu, filed a complaint.
The EFF refused to acknowledge President Cyril Ramaphosa, whom they branded as an alleged criminal, at the tabling of the budget vote on Thursday, causing mayhem.
Must Watch 🎥

The violence lashed out on women MPs on the orders of the Speaker Mapisa-Nqakula

All this to protect a criminal! #EFFInParliament pic.twitter.com/t4XAcmmgzc

— Economic Freedom Fighters (@EFFSouthAfrica) June 10, 2022
The forced removal of disruptive MPs, according to Mothapo, was not a choice made lightly.
Mothapo stated that it was a last resort after all other options had been exhausted in order to protect the rights of the remaining public representatives to fulfil their constitutional obligations, as well as the rights of the general public, whose hopes and aspirations for a better future were entrusted to Parliament.
"Nosiviwe Mapisa-Nqakula has also been advised that at least two PPS personnel, Khunjulwa Sinono and Khaya Honey Vanqa, suffered abuse, assault and intimidation from the EFF MPs during their removal process," said Mothapo.
READ NEXT: FNB consultant allegedly steals R36.9m from a deceased client
Don't miss out on the latest local news, interviews and competitions.
---
Reader's opinions
---