SA Reserve Bank will not be introducing R500 note and R10 coin
Written by admin on June 13, 2022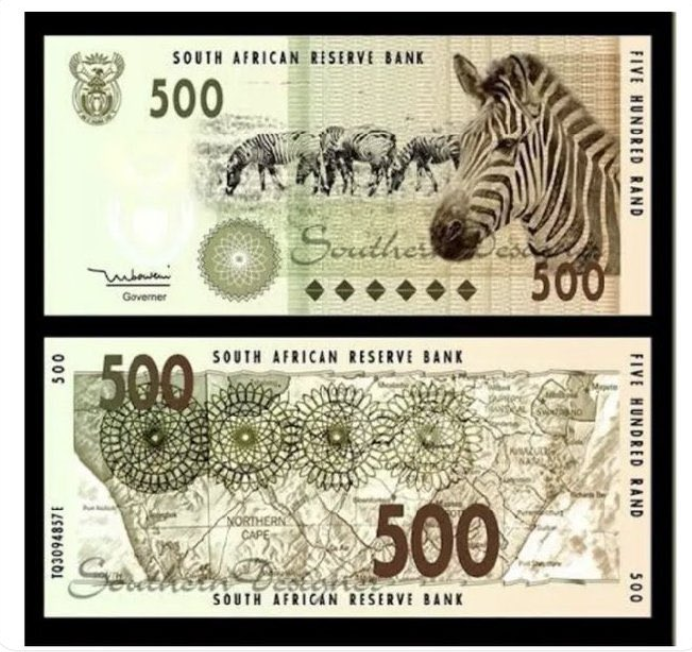 The South African Reserve Bank (SARB) has cautioned South Africans against a fake account that claims a R500 note and R10 coin will be introduced.
Warning that the post about the new inclusions to the SA currency is from a fake account, the Reserve Bank says the post is false.
"SARB is not planning on issuing a R10 coin, nor R500 note."
The viral images of a zebra on the "proposed" R500 bill caused a social media uproar last week. Over the weekend, many South Africans raised concerns over what the new notes meant for the country in terms of inflation.
A higher denomination of notes and coins would mean that the South African Rand is depreciating beyond measure and that meant the economy is under severe pressure.
However, the SARB says that while there is an economic case to introduce a R10 coin, public sentiment is that there isn't a need for it.
Please note that this is a fake account and has been reported to Twitter. SA Reserve Bank is not planning to issue a R10 coin nor a R500 note. pic.twitter.com/wffcUwTDQa

— SA Reserve Bank (@SAReserveBank) June 11, 2022
Don't miss out on the latest local news, interviews and competitions.
---
Reader's opinions
---